Plan Your Stay at The Inn
Dear Guests,
In order to make your stay as pleasant as possible, please take into consideration the following information:
Check In and Check Out
Rooms are available for check in at 3 p.m. Please call if you do not anticipate arriving before 7:00 PM so that we can set up a late arrival check in for you.
Check out is at 11 a.m. to allow adequate time to prepare for incoming guests.
Late checkout is available, please inquire at the desk.
Room Rates
Rates are subject to change and applicable taxes will be charged at checkout.
Rates are based on single or double occupancy, with a maximum of 2 guests per room.
Roll-a-way's available for riverside rooms only, $25/per night (not available for McKinnon or Parkside Rooms).
Rates depend on the day of the week and the season and are subject to change without notice.
Breakfast
Continental breakfast is served from 7:00 a.m. to 9:00 a.m. on weekdays, 8:00 a.m. to 10 a.m. on weekends.
Coffee, tea and soft drinks are available 24/7 in the conference room.
Please notify us of any dietary restrictions or needs when you make your reservation, we will do our best to accommodate.
Payment
At the time of your reservation, we request a credit card to hold your stay.
Full payment is accepted at the time of check in.
The Inn accepts MasterCard, Visa, Discover and American Express credit cards.
Cancellation
In the event that your plans change after your reservation is made, cancellation will be free of charge until 48 hours prior your scheduled arrival.
If your reservation is cancelled within 48 hours prior to the date of arrival, we will charge 50% of your total amount.
Smoking
For the comfort of all our guests, we provide a smoke-free environment.
Smoking or burning of candles or incense in the guest rooms, or anywhere on the inn property is not permitted.
Guests not complying with our non-smoking/no candle policy will be charged a $250.00 cleaning fee.
Children
Prior to reservation, please check with us if you have children under the age of 12.
Pets
No pets are permitted at the Inn. If you desire to bring your pet, please inquire about our other properties.
Accessibility
The Stone Mill has a modern and large elevator accessible to our guests.
Exercise
Are you in town for a couple of days and you don't want to miss your workout?
Inquire at the front desk to hear what options are available complimentary for our guests!
Kitchen
Nice and spacious area with a fridge, cooktop and dishwasher.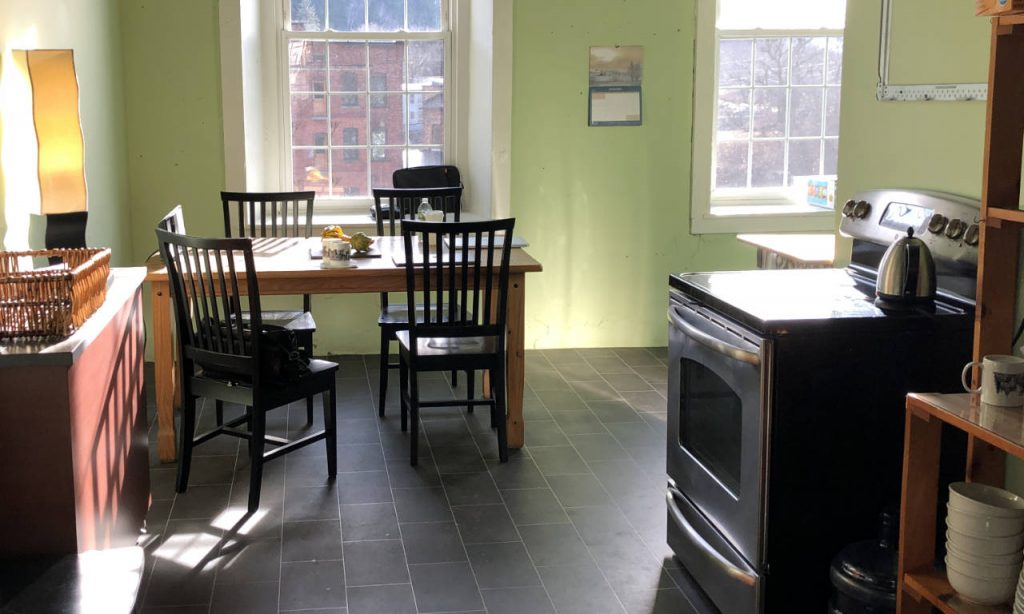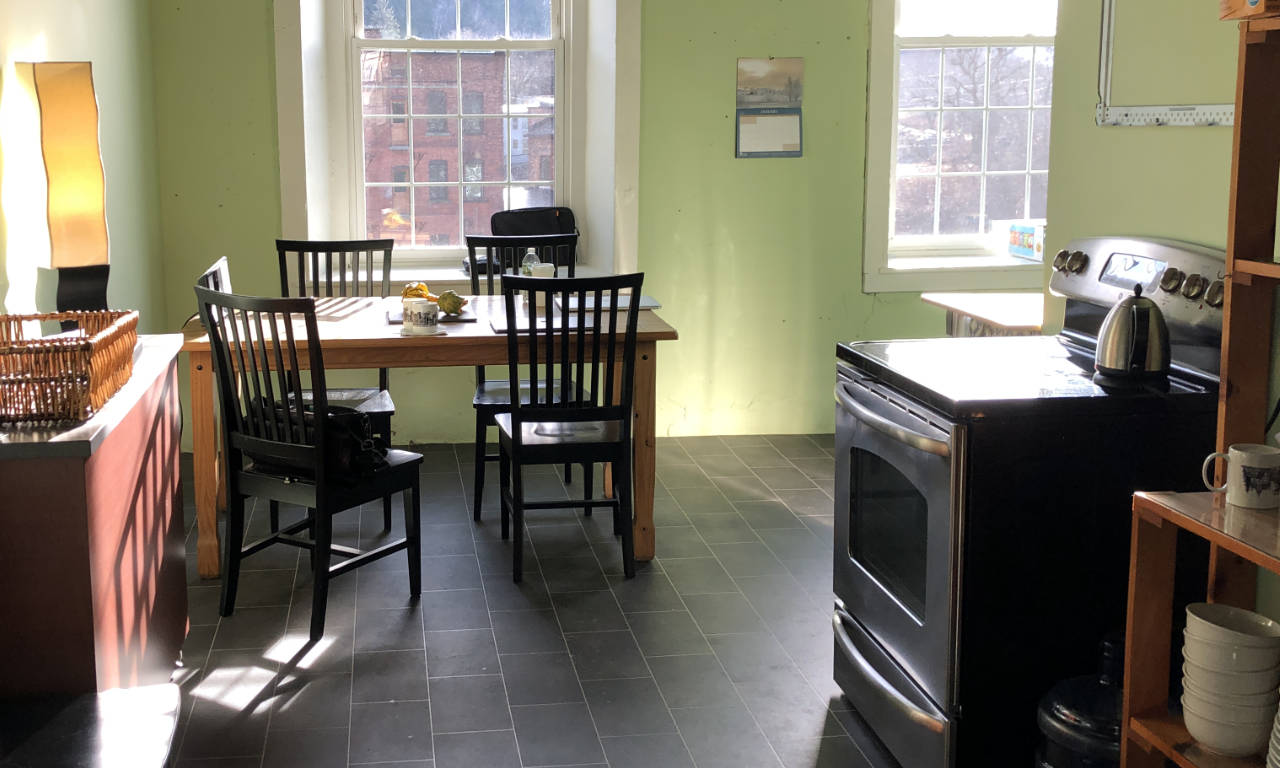 Lobby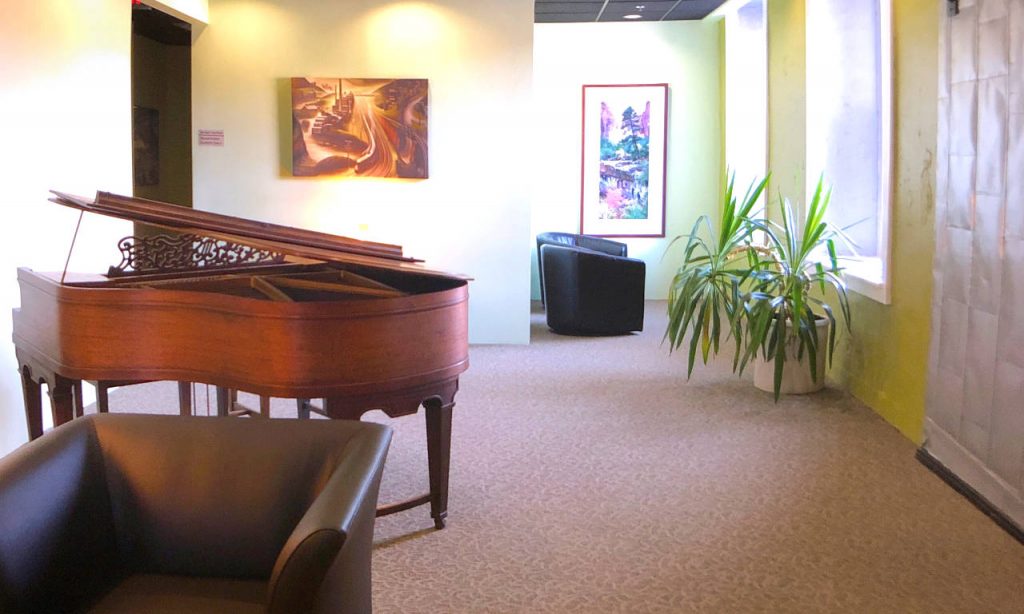 Getting here
You can find us 3 miles from exit 29A of the New York State Thruway, just follow the signs to Canal Place. Little Falls is also the halfway point in between Albany and Syracuse, giving you a choice of airport. The nearest Amtrak station is Utica at 22 miles away. Little Falls is also just under an hour from the Adirondacks and only 45 min from Cooperstown and the Baseball Hall of Fame.
If 410 Canal Place does not appear in your GPS, please use 410 South Ann Street.