Our electric vehicle charger is currently out of service. We will continue to update guests on its status here.





Welcome to the Inn at Stone Mill
Stay, Relax & Enjoy!
The Inn at Stone Mill is housed on the third floor of the historic mill built in 1839 situated on the banks of the Mohawk River in Historic Canal Place, Little Falls NY. Our 9-room inn, complete with conference room and a great lobby provide the finest accommodations complete with all the modern amenities for our guests. We offer a special atmosphere where our guests can relax and enjoy their time.
Building on the success of previous owners David and Richard, the new ownership team is dedicated to continuing and improving the guest experience. We look forward to meeting each and every visitor.
If you are looking for a comfortable and unique hotel in Little Falls, New York, the Inn at Stone Mill should be your first choice! Guests can choose the privacy of the Inn's large private rooms or interact with other guests in the comfortable common spaces.
The Inn at Stone Mill Room Availability
The Café at Stone Mill is Open!

Café at Stone Mill is offering items for take-out, curbside pick-up, or delivery as well as dine in

SEE MENU
Find Café on Facebook for updates
Sign up for Email from the Inn at Stone Mill
Solar Panel Installation at The Inn at Stone Mill
There is exciting news coming down the pipeline for The Inn at Stone Mill! We have just partnered with ReWire Energy and Aries Power, Inc to install a new 67 kilowatt, energy saving, solar panel system! The new 67 kilowatt solar array will begin generating enough electricity to not only power nearly the entire four story building, helping us to offset around 90% of the energy consumption for The Inn, but two brand new EV car charging stations as well.
The first floor of our building features a very unique escape. The Café offers a variety of hot and cold coffees and teas, soft drinks. There is a great choice of ice cream, baked goods, a new special food menu every week, and a great seating area. Our Café also features a small book collection, a few antiques, and gifts ideas offered by various vendors.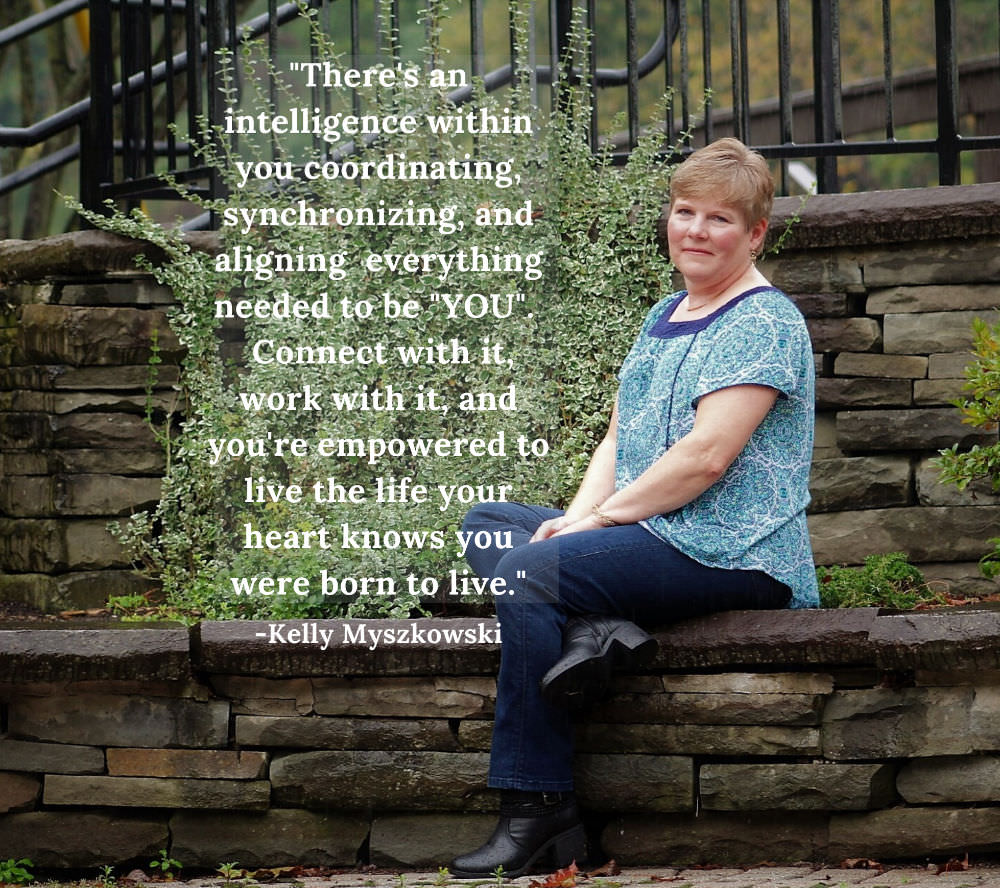 Inner Light with Kelly Myszkowski

Kelly Myszkowski is the owner and founder of Inner Light Transformational Coaching & Craniosacral Therapy. Known for her innovative, insightful, approach and witty humor, Kelly teaches professional women to create fulfilling, Purpose-FULL next chapters. She's an expert at custom-blending self-inquiry, guided imagery and meditation, and intuitive bodywork aligning mind-body-Soul as a natural biological process needed for living On-Purpose. She teaches clients practical skills to align with their Purpose through their Inner Wisdom, for optimal well-being and satisfaction in their daily lives.
Amenities at the Inn at Stone Mill Activities, Events & Area Attractions
Experience something out of the ordinary here in Little Falls. The Inn At Stone Mill is nestled in the Mohawk Valley and is close to so many stunning views and exciting things to do.
Directions to The Inn at Stone Mill