For young children (and many grown children), Halloween is a sure favorite. With costumes, sweets, mild weather, community, and the most picturesque time of year for upstate New York and Little Falls, Halloween surely has its merits.  So if you're looking for something to do this Halloween season, look no further than all the best that Little Falls has to offer!
Every year we see the Main Street of Little Falls filled to the brim with costumed children and tons of local businesses putting out candy and treats for all their visitors. This year is no different from any others, and we hope to see the entire town turn out and come down from five to seven to enjoy all of the celebrations. Of course don't forget to drop by the Little Falls Fire Department for a few extra goodies!
A new event being added this year to the traditional Trick or Treat route is the Haunted Mansion Experience held at 71 N Ann St. Each room of the large building will be host to different Halloween sketches and a guided historical tour of the mansion over a ten to fifteen minute walkthrough. Each of the sketches will be focused on different aspects of not only the mansion, but also touch on the history of Little Falls, and maybe give a few bumps and frights along the way! This is a kid-friendly event, meaning nothing will be over the top scary, so if you're looking for a fun activity to do with your littles – this is it!
Now for the adults, plenty of Main Street bars and restaurants will also be holding their own after-dark events, including spooktacular meals and drink specials, so make sure you get the chance to enjoy those as well! Many will be hosting contests and mini-events focused on dressing to the nines, so grab yourself a babysitter, get out your favorite costume, and head out for a night of fun and entertainment.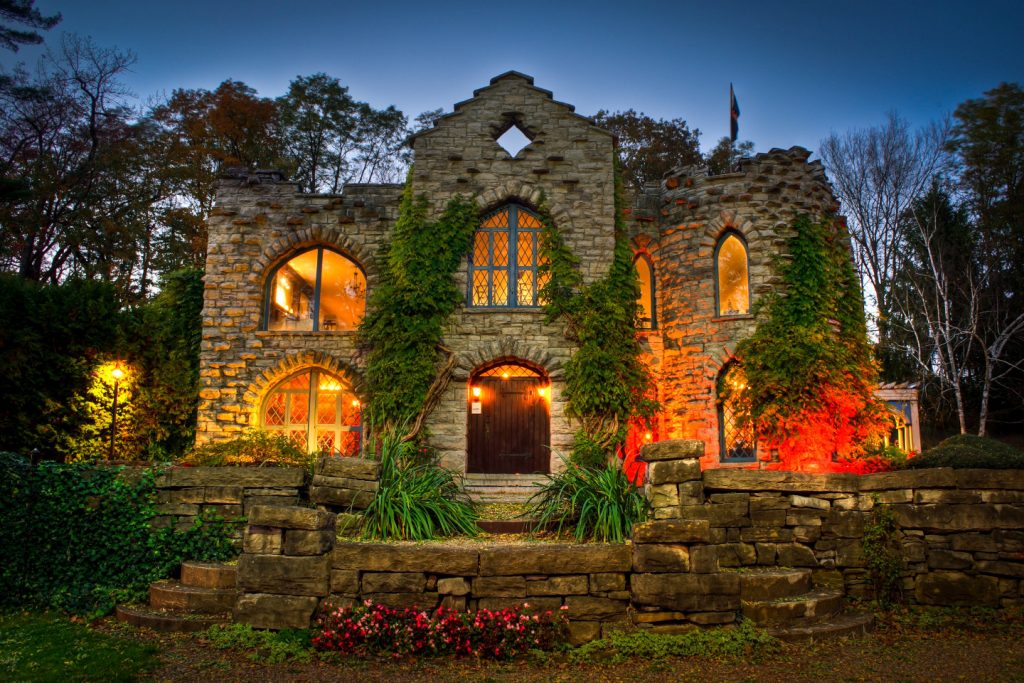 Beardslee Castle hosts regular Murder Mystery Dinner Theater in keeping with the spooky Halloween theme. Tickets sell out quickly so book your evening soon and enjoy great entertainment and inspired american cuisine.
And if you want to go somewhere and experience something a bit spooky and a bit historical, drop by Old St Mary's Cemetery on Sherman Street! This large and uniquely beautiful graveyard plays host to many historic graves, most from before 1930, including many prominent names in Little Falls alongside a multitude of Irish and Italian immigrant families! You can wander the hills and twists and turns, see names and headstones from decades and centuries past and enjoy spectacular views across the valley.