Fall in the Northeast is known for colorful foliage and crisp autumn air that enhances the beauty of its natural landscape. Leaf peepers and city dwellers need look no further than the pretty little town situated on the Mohawk River and Erie Canal when planning an autumn escape! There are so many reasons to visit Little Falls in autumn with its enticing lineup of seasonal events and celebrations.
Saturday, September 7th, 2019 2 pm-11 pm at 410 Canal Place

The Bluegrass, Bikes & BBQ open-air festival kicks off the fall season with its second annual celebration of this popular music genre. Stroll through historic Canal Place and enjoy the foot-tapping sounds of talented bluegrass musicians while indulging in finger-licking barbecue and beer.
The lineup for Bluegrass, Bikes & BBQ
2:00 PM – 3:00 PM
Rope Smokin' Roy "The Hair Farmer & His Orphans of the Storm Band"
3:00 PM – 4:00 PM
Gravel Yard Bluegrass Band
4:00 PM – 5:00 PM
Rope Smokin' Roy "The Hair Farmer & His Orphans of the Storm Band"
5:00 PM – 6:00 PM
Gravel Yard Bluegrass Band
6:00 PM – 8:00 PM
Appalachian Still
8:00 PM – 10:00 PM
The Delaney Brothers
10:00 PM – 11:00 PM
Acoustic Jam session
Sunday, September 8th 3 pm-5 pm at the Canal Side Inn


The festival continues on a more intimate level with this special performance by musician Dan Weber, presented in partnership with the festival and the Canal Side Inn and sponsored by the City of Little Falls Tourism Committee and the YMCA. Dan Weber is an award-winning singer songwriter who started his career at the age of 40, earning him the description of "classic mid-life overnight sensation". Weber is known for delighting audiences with his charm and story-telling talents as well as his songs.
Concert tickets are $5 at the door or can be purchased from Festival Director David E. Warner at (315) 508-4310 or [email protected].
~update 9/4 Tickets to Dan Weber are sold out~
The concert is followed by a buffet served next door at the MVCA of Little Falls. Buffet tickets are $25 per person. Reservations can be made on open table and buffet tickets are available at Canal Side Inn restaurant, Cafe at Stone Mill and online. The buffet includes:
Corn Flake Encrusted Southern Fried Chicken
Farm to Table hickory-smoked BBQ Pulled Pork
Buttermilk Corn Bread
Corn on the Cob
Red Cabbage Slaw
Mayo-less Red and Green Grape Potato Salad
Guests will have the chance to interact with the artist!
Saturday, September 14th, 2019 10 am-5 pm at Canal Place


"Eat, Stink & Be Merry" is the slogan of this popular draw to Little Falls each autumn which celebrates the Mohawk Valley's ideal soil for growing garlic and herbs. The agricultural festival showcases local artisans, artists, and musicians and donates a portion of their profits to the Mohawk Valley Center for the Arts as well as ThinkLocal nonprofits.
Enjoy delicious food and live music throughout the day as well as demonstrations and lectures. Horse-drawn carriage rides along the Erie Canal are offered free of charge from 10 am to 3 pm! Shuttle parking is also free.
Oktoberfest
Thursday, October 17th, 2019 All day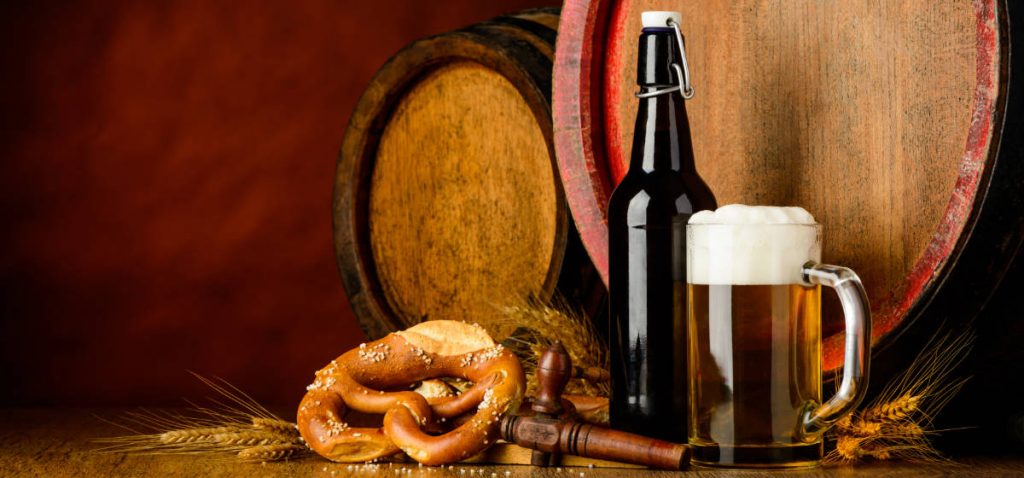 Celebrate the changing of the seasons, harvest time, and a bit of Halloween at the Little Falls Oktoberfest with delicious food and music all day long. Shops and eateries open early with special offerings to kick off the festivities, followed by an evening of family fun hosted by Think Local from 4 pm to 8 pm.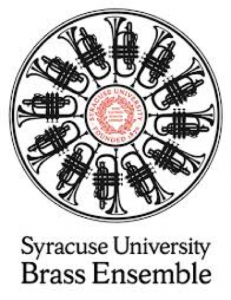 Syracuse University Brass Ensemble Concert
Sunday, November 10 3 pm-4:30 pm at the Holy Family Parish Church
There's nothing quite like the experience of a live concert inside a church. Treat yourself to some beautiful music as you gear up for a busy holiday season, presented by the Mohawk Valley Center for the Arts. But first, enjoy an audio selection of the Syracuse University Brass Ensemble as they perform an arrangement from Harry Potter's The Prisoner of Azkaban.
Small Business Saturday
Saturday, November 30th All day


Celebrate and support local business in Little Falls on a day dedicated to building a stronger community, both socially and economically. Sponsored by Think Local Little Falls.
Christmas in Little Falls
Saturday, December 14th


Experience the magic of Christmas in picturesque Little Falls at this old-fashioned street celebration. Enjoy seasonal music, horse and carriage rides, holiday movies, cookie decorating, historical exhibits & tours, story readings, open houses, and so much more.