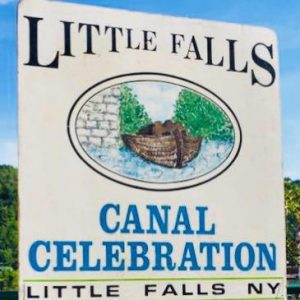 One of Little Falls' biggest events of the year begins soon. Little Falls Canal Celebration 2019 or Canal Days (as it's affectionately known) celebrates the design innovation and prominent role of the Erie Canal in Little Falls, a town whose beauty and unique history stems largely from its significant waterways and geological traits. What better way to celebrate Little Falls, NY as the village continues to innovate with exciting new offerings that highlight its history, culture, and sense of community?
The 32nd annual Canal Celebration begins Monday, August 5th and continues through Sunday, August 11th. The city-wide festival is chock-full of exciting events and family-centered activities, including the Canal Days Parade, vintage car show, live music, sidewalk sales and craft vendors, fireworks display, carnival rides, a community picnic and much more.
Week-long events & activities
All week long, the following special offerings and sales will be available to the public:
Sidewalk sales and special store promotions
Free admission to the Mohawk Valley Center for the Arts' annual juried art exhibit
The Little Falls Historical Society will open its doors for extended hours. Tuesday – Thursday 1-4pm, Friday 10am-6pm, Saturday 9am-4pm and Sunday 9am-12pm.
Free shuttle bus service with stops at Canal Place, downtown, Ward Square, Burke Park, and Rotary Park Marina. Saturday 12pm-5pm and Sunday 12pm-4pm.
Commemorative t-shirts designed by local artist Marc Verri will be for sale at the Community Co-op and Ward Square Canal Information Booth for $15. (Proceeds benefit Canal Celebration Entertainment.)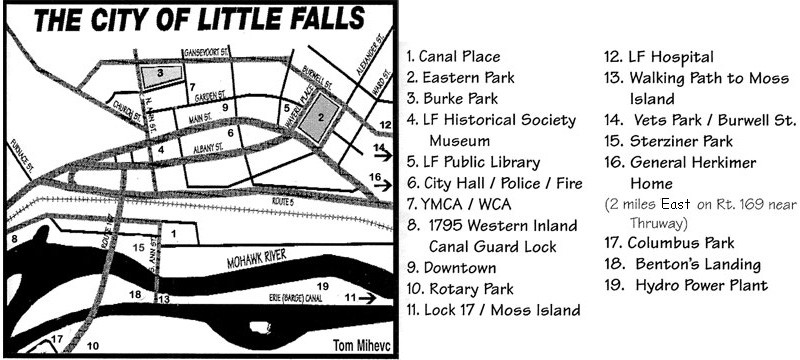 ---
Highlights of the Week for Little Falls Canal Days
Wednesday, August 7
The special events kick off with a community picnic on the water at Rotary Park with music, fireworks and lots of food: hot dogs, pulled pork sandwiches, BBQ, funnel cakes, snow cones and lemonade topped off with a homemade pie social sponsored by the Holy Trinity Lutheran Church. The duck dash and youth fun paddle will keep the kids busy while they wait for the "Thunder on the River" fireworks show.

---
Thursday, August 8
Big kids and adults are invited to enter the Fishing Derby on the Mohawk River/Erie Canal from 4pm-8pm. Register on-site at Rotary Park between 3 and 4 pm. $5 entry fee.
The Annual Youth Beauty Pageant starts at 5 pm at the Bento Hall Academy Auditorium. Kids from ages 3-17 will compete for awards in their age groups. Free to enter. Pre-registration is required so make sure to pre-apply by August 5th!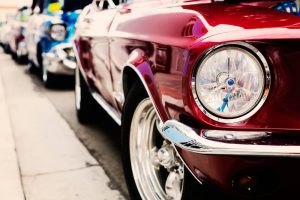 Ready to run and ride your way to victory in the Double Dog Dare race? The 2-mile mountain bike ride and/or 2-mile trail run begins at the Little Falls Watershed Top Notch Rd. entry. Free to register, t-shirts are $10. Helmets required!
The Summer Cruise-In DJ and Car Show at Rotary Park will include food, music, and a parade that starts at 8 pm.
Entertainment
The Elks Lodge will band Holiday City at the bar in Burke Park from 7-11pm.
---
Friday, August 9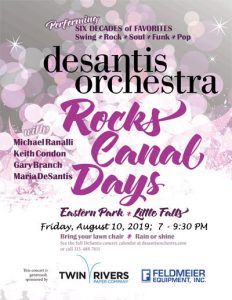 The Grand Parade starts at 6 pm! Don't miss this highlight of the week with 5 divisions and floats, bands, prizes, and trophies. Head to Ward Square & Albany Street after the parade to partake in entertainment, rides, arts & crafts and a food court!
The Desantis Orchestra will rock the canal with a command performance from 7-9: 30 pm at Eastern Park, rain or shine.
Entertainment
For more musical choices, catch the Northern Outlaws at Elks Lodge #42 on the lawn at Burke Park from 7-11pm. Or stop by the Legion Post #31 to hear Jennie and the Buckshot 5 at 100 West Main Street from 7-11pm.
---
Saturday, August 10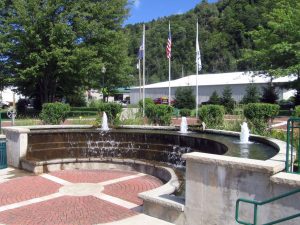 Youth Fishing Derby for kids ages 1 to 15 (with an adult) 8am-11am, $2 fee, register on-site.
Annual Freedom Run at Burke Park begins at 8:30 am. $20 registration
Sheriff Farber's Youth Freedom Fun Run at Burke Park starts at 9:45, free registration
Iron Man Classic Bench Press Competition at the YMCA starts at 9 am. Details and Registration
Guided Walking Tour 4-5 miles over 2 hours, starts at 10:30 and leaves from Rotary Park
Fun Paddle on the Mohawk River Scenic Shoreline in a canoe or kayak, 12pm-2: 30 pm from the Rotary Boat Launch. No fee, bring your own boat.
Annual Golf Tournament to benefit the Rotary Club Scholarship Program starts 9 am. Individual & Team Application
Rock Climbing on Moss Island starts at 9 am and goes all day, no fee.
Free Health Screenings all day at Little Falls Hospital for uninsured/underinsured women 40+ and men 50+.
Homemade Pierogi Sale at the Holy Spirit Polish National Catholic Church 11 am until they sell out.
Entertainment
The Pine Ridge Mountain Band performs at Burke Park from 7pm-11pm.
One Sweet Ride performs at 91 West Main St. from 7pm-11pm.
---
Sunday, August 11
The big 30th Annual Antique & Classic Car Show will be held at Burke Park, with food, music, vendors, and trophies awarded. Registration from 8am-noon for $10 or pre-register for $7. For more information, email [email protected]
Chicken & Rib BBQ will be sold from 11 am until it's gone.
Entertainment
Musical duo K. O. Grainger will play at the American Legion, 100 West Main St. from 4pm-8pm.
---
Saturday & Sunday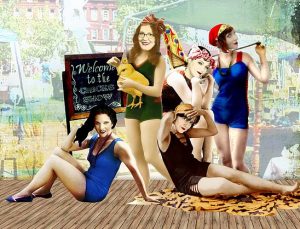 Ward Square Arts and Crafts (Friday too), rides, food & entertainment
Canal Place food, entertainment, and Chicks Along the Canal, an outdoor flea market "for women entrepreneurs, artisans, and performers".
---
The annual Canal Celebration is your ticket to enjoy the best seasonal activities and town spirit that Little Falls, NY has to offer. View the official Canal Celebration schedule and stop by the Canal Celebration Facebook page to gear up for a full week of festivities.