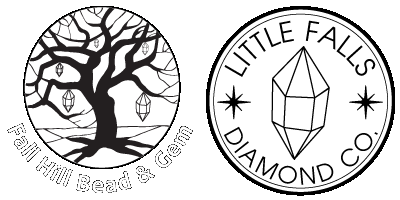 Little Falls Diamond Company has provided customers with hand-collected, locally sourced authentic gems since it opened in 2008. Formerly known as Fall Hill Bead and Gem and owned by a couple living in Little Falls, Kim Hergert and Adam Riddle, the jewelry store uses Herkimer Diamonds from their private mine in Herkimer County, New York. Located at 411 Canal Place – directly across from The Inn at Stone Mill – the upgraded shop offers necklaces, bracelets, rings, and earrings made with Herkimer Diamonds, as well as 14kt. gold jewelry.
Given the name Herkimer Diamonds for their naturally-faceted shapes, the gemstones are quartz crystals formed in the Mohawk Valley. These crystals date back over 500 million years, and rival true diamonds with a 7.5 on the Mohs hardness scale (diamonds score a 10). Each customer of Little Falls Diamond Company supports a small business which practices ethical sourcing, and gets to take home a piece that is unique and specially crafted by hand.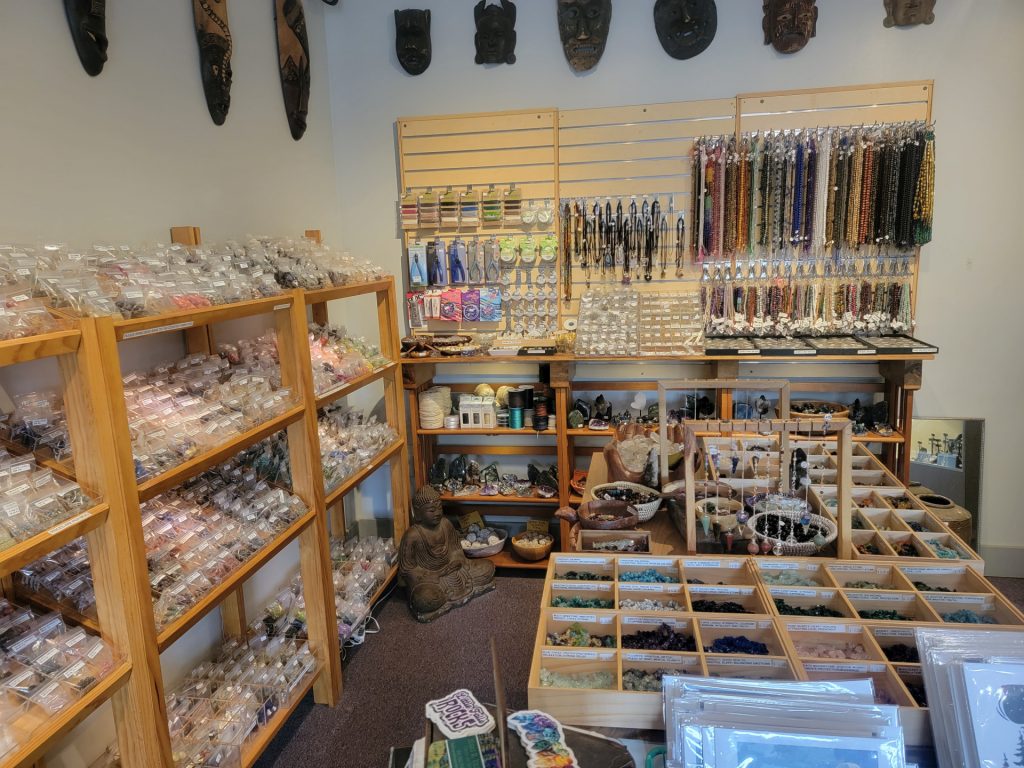 The legacy of the crystals formed in the Mohawk Valley can be seen in many places around Little Falls, and Herkimer County includes mines that are open to the public. At the Herkimer Diamond Mines Resort, located about eighteen minutes from Little Falls and open 9 a.m. to 5 p.m. daily, guests can search for their own double-terminated crystals and fossils by breaking open rocks in local, above-ground surface mines. Customers can also camp in the resort's tents, RV sites, lodges, or cabins, which border the West Canada Creek and allow for fishing, tubing,canoeing, and kayaking.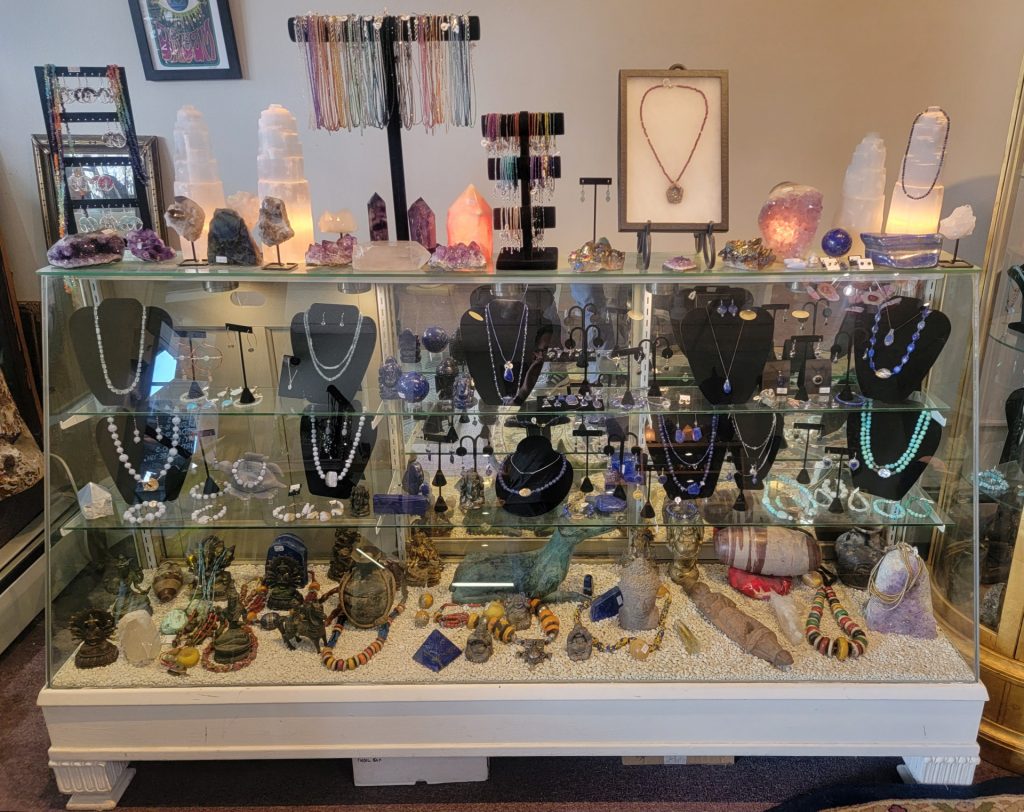 For more history and background on the Herkimer Diamond Mines, as well as activities and hours, check out our blog Fun Family Activities in Little Falls and learn about local activities and where to spend your time when visiting Little Falls, New York and the surrounding areas.