The Little Falls Cheese Festival is back for its seventh annual celebration of the historic cheese capital of the United States. That's right, Little Falls, NY from 1864 to 1870 was the largest cheese market in the world. Cheese prices were established at the Little Falls market that dictated trading across the country.
Today, Little Falls celebrates its cheese heritage every year on Main Street with over 100 vendors, including: of course New York State Cheesemakers, gourmet food vendors, New York State craft beverage makers, and new this year, a food truck court. In addition to the world famous cheeses, food and beverages, there will be live entertainment with local bands and dance and music clubs throughout the day. Check out the full line-up and more details on the performers at littlefallscheesefestival.com/2022-schedule.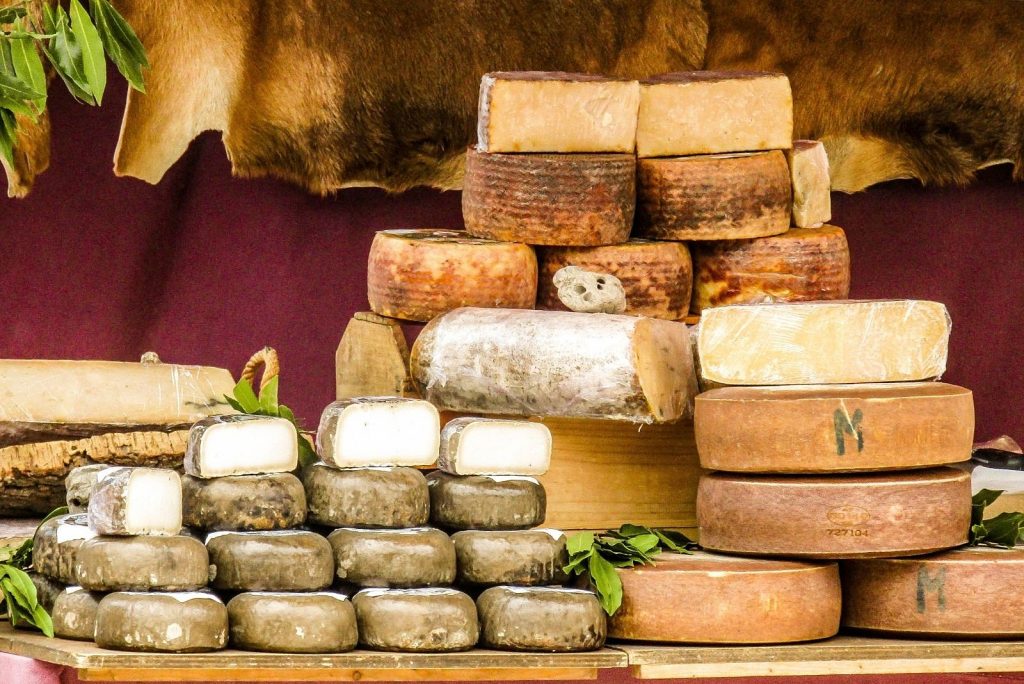 For more on the expansive cheese history of the region, visit the official Cheese Festival website: https://www.littlefallscheesefestival.com/cheese-capital.
After the festival, walk down South Ann Street through the underpass and join us at the Cafe at Stone Mill for a cup of our delicious Joseph Putrello coffee and dessert. Looking for a place to stay while you enjoy the festivities? Both The Inn at Stone Mill and Canal Side Inn are within walking distance to Main Street and provide first class accommodations.
Please consider making a donation to help keep the Little Falls Cheese Festival free.